After 34 years how many would have the chance to meet this way again... all as if it was a prom night for 1982 batch of Jelutong boys & girls.

The photos are
6in x 4in and can be
sent to a photo lab
to be printed into 4R.

Double click the photo
then wait for the larger size to download and save it to your computer.

Photos on the lucky draw are in a slide show format but can be downloaded with an app which you need to download & intall into google chrome.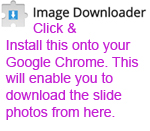 A great thank you to the Class of 1982. It was godsend to have met you again together with my colleauges but most glad to meet my HM again, and also to be still acting as photographer again. Compare these shots as those I took for your magazine 35 years ago. Not my skill but new technology.

Peter Ho

In case you forgot how the originals were like in 1982

click here & compare: Class of
5 Sains
5 Kom
5 Sas 1
5 Sas 2
5 Tek
Prefects
Teachers

A Souvenir
To Sir with Love


Lucky Draw Session
watches, printers, computer bags,
bedsheets, jackets


Everyone Goes Home with a Smile